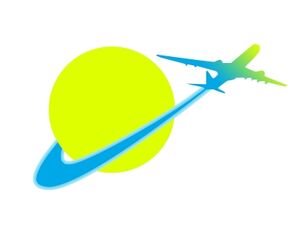 All the thing you need to know for leaving Japan!
Pension and Tax Refund
Edit
Pension Refund
Edit
You can get your pension payments back.
A maximum of 3 years can be reimbursed.
It will take 3-4 months for the refund.
Reimbursable 20% tax withheld (the reason you need a tax representative).
You must file within 2 years AFTER you have left Japan.
You must submit a "tenshutsutodoke" (転出届) to your local council or you may not be registered as having left the country, and they will not be able to process your claim.
Receiving the refund invalidates the period of payment.
For those from Germany, USA, Belgium and France, you can choose either to access the benefit of receiving the refund, or combining the coverage periods in Japan and your home country as Social Security Payments.
Pension Refund Application Procedures
Edit
Your blue pension book.
Photocopy of your passport (pages showing your name, date of birth, nationality, signature, work visa and date of departure from Japan).
Document verifying the bank name, branch office name, branch address, bank account number and the full name of the account holder (it must be your own account).
If you have been here longer than 3 years and have had different amounts for annual payment, choose the 3 years that you paid the most to be refunded.
Mail all materials to the Social Insurance Agency in Tokyo.
It will take 3-4 months for the refund.
Your blue Pension Book
Edit
This is your blue Pension Book. (5th year JETs may have an orange Pension Book.)
If you were not given this book, it was probably kept in the office at your contracting organization (school, BOE).
If you don't have this or have lost it you must replace it before leaving Japan.
Pension Tax Refund
Edit
You are also qualified to receive a refund on the 20% tax placed on the lump-sum withdrawal payment. Here's how to do that (source: The official JET Programme website)
1. Designate a person to file your tax paperwork
Before leaving Japan, get a copy of the Nozeikanrinin no todokedesho (gaikokujin-yo) [Declaration Naming a Person to Administer the Taxpayer's Tax Affairs (For use by aliens)] form, appoint a Tax Representative and submit the form to the local tax office where you were a resident (i.e. in the jurisdiction where your residence is located). It is also possible for you toi prepare the form in advance and leave it with your representative. When designating a Tax Representative, find someone you trust (a colleague, friend, etc.) with financial matters and whom you can easily correspond with once you return to your home country. A Tax Representative must be a resident of Japan, but does not have to be Japanese. In some cases it can take over a year for the claim to be processed, so keep this in mind when assigning a representative.
2. File for the Pension Refund
After leaving Japan, file for the Lump-sum Withdrawal Payment. Once receiving your Lump-sum Withdrawal Payment, send the original Dattai ichijikin shikyu kettei tsuchisho [Notice of the Lump-sum Withdrawal Payment (Entitlement)] to your Tax Representative. They will also need your Hanko to apply for the refund.
3. Designate a bank account and file for the Tax Refund
Have your Tax Representative go to the same tax office as step 1 above and file the kakutei shinkokusho on your behalf. The refund will be deposited into your Tax Representative's bank account in Japan. Then have your Tax Representative transfer the refunded amount into your own bank account.
You may file for the Pension Tax Refund as soon as you receive your Notice of the Lump-sum Withdrawal Payment (Dattai ichijikin shikyu kettei tsuchisho). You do not need to wait until January 1st of the following year in order to file as you would with other tax refunds.
Visa and Health Insurance Information
Edit
Visa validity dates are different from your contract end dates.
Visa dates appear on the visa affixed to your passport.
You must leave Japan ON or BEFORE the visa end date.
If you want to stay longer, you must renew or change your visa.
Changing Visas
Edit
You cannot change your visa too soon.
Visa changes take 2-3 weeks so plan carefully.
Most JETs change to tourist visas if they want to stay longer.
Other visa types require a sponsor, such as an employer or spouse.
Don't Overstay your Visa!
Edit
Change your visa at the Immigration Bureau in Kanazawa.
If you get caught without a visa you will be fined and deported.
You will also be refused re-entry into Japan for 5 years.
The Nagoya International Center says:
"If a foreign national, who stays illegally (overstays) with an expired visa after legal entry, is discovered by immigration authorities, the foreign national will be detained and deported from Japan.
After deportation proceedings, the foreign national will not be allowed to enter Japan for 5 years (10 years in certain circumstances).
However, if the overstayer is discovered by the police, the over-stayer will be arrested and subject to a potential fine of up to 3 million yen and then deported."
Health and Accident Insurance
Edit
Your National Health Insurance coverage ends on the last day of your contract.
Your JET Accident Insurance coverage ends on August 31st or when you return to your home country, whichever comes first.
If you are staying in Japan after the completion of your contract, you are required to enter the National Health Insurance System.
If you change your visa to a tourist visa and become a non-resident, you are not required to enter this system.
Departure Information
Edit
Flights home
Edit
The BOE will send you a form at the beginning of July.
Tell them when you're planning on leaving.
The BOE estimates the return fare.
How your ticket is purchased is determined by your contracting information. Please speak to them about the purchase.
The money will be deposited in your Japanese bank account one day before you leave Japan.
You can leave earlier or later than the end of your contract.
You can use nenkyu to leave early only if your contracting organization approves the nenkyu and using it to leave early.
This does not affect your pension refund.
Leaving early is a favor, not a guarantee!
If you leave earlier, you must use nenkyu.
If your departure date is past your contract end date, you must leave within one month or you will not be reimbursed for your return fare.
What to do when you leave
Edit
Turn in your health insurance card to your office.
Submit a moving out form, "tenshutsutodoke", (転出届) to your local council
You will get a stamp in your passport - this is needed for the pension refund process.
Cancelling contracts and settling bills
Edit
Closing your Utility Bills
Edit
Contact the ELECTRICITY, GAS and WATER SUPPLY office that is indicated on your monthly statements at least 5 days before you leave your apartment.
If your rental company manages this for you, please contact them.
Inform them of your departure date and a representative from each company should come to your place of residence to disconnect your power, gas and water supplies.
Water and gas are sometimes handled by the same company. You will be asked to pay any remaining balance at this time.
HOKURIKU DENRYOKU (北陸電力) is the electricity company that serves everyone in Ishikawa Prefecture. Their toll free number is 0120-77-6453. You'll be asked to give your name, phone number, address, and desired date for cancellation of services.
Water and sometimes the gas supply are controlled by the city. Check your monthly receipt/bill for your city office's phone number. If you live in Kanazawa City call Kanazawa Water and Energy Center ("Kanazawa-shi Kigyokyoku") to cancel your water supply at 220-2555. You can make this request on-line as well. ou will be asked for the following:
Your 7-digit account number (written on your statements, for example: 001-0001), your name and phone number, your address, your address and phone number of your new residence, method of payment, desired date for cancellation, date and time for the representative to visit.
If you are unable to meet with your representative, a bill will be sent to your address in Japan, or deducted directly from your bank account if you choose to leave it open. You cannot pay your bills from overseas.
You may choose to leave your bank account open if you decide to leave the country before receiving your final paycheck.
You can leave your ATM card, bankbook, and hanko with someone you trust here and have them send you the money after closing the account for you, which can be done very easily by anyone possessing the 3 items listed above.
If you would like to close your account before you leave, you can leave some money to pay for your remaining balance with your supervisor or tax representative.
Have your tax representative take it out of your tax refund.
Cellphone
Edit
Bring your phone, hanko and ID to a retail outlet for your phone company.
Your phone and account can be deactivated on that date or any date in the future.
In the former cases you can sometimes pay the final bill in cash.
If you signed a 1 year contract, you need to cancel 12 months later or be required to pay the contract cancellation fees.
Make sure to backup your emails, phone numbers and contact information before cancelling the service!
Landline - Cancelling your NTT Service
Edit
Call the English support line to set up a cancelation date: 0120-364463 (Mon-Fri 09:00-17:00)
Your final bill will be sent 1-2 months later to any domestic address.
If you normally pay in cash, you need to cancel 2-3 weeks earlier.
If you personally purchased your phone line:
You can retain ownership for 5-10 years after you cancel your NTT account.
You can sell your phone line to others.
You need to pay for the transfer of ownership, which costs ¥840.
Internet - Cancelling your Yahoo BB account
Edit
Call the English support line to set up a disconnect date:
0800-1111-130 (from an NTT landline phone)

03-6888-4943 (Yahoo! BBPhone installed without NTT service)

03-6888-4943 (from a cellphone)

You can only cancel within the same month.
Final bill comes 2 months after cancellation.
If you pay via a convenience store or furikomi, you need to call the payment center to make arrangements for your final payment.
If you pay using a bank draft, you need to leave your bank account open for 2 months after account cancellation.
After cancellation of service, you need to mail the modem, routers or TV box back to Yahoo! BB.
You can do this from any convenience store or the post office. They prefer that you ship it back from the post office by registered mail.
A helpful guide to Yahoo! BB can be found here: http://www.bbapply.com/faq/cancel-ybb.html
Bank account
Edit
Packing up
Edit
Getting Rid of your stuffEdit
Post your For Sale / Freebie items on the Ishikawa JETs J-Talk Forum here
Post stuff on IFIE For Sale Bulletin Board (fill out a green form).
Sell or give items to your successor, especially if they will be living in your apartment.
IFIE Library accepts used book donations.
Getting rid of your garbageEdit
Please do not leave trash for your successor or school to deal with.
If you could justify certain items as "good crap", it probably is good, but it is still crap.
Big things will require you to call and make a reservation for pick-up and then buy a "gomi" ticket.
Read your garbage manual carefully to avoid fines!
Plan ahead to avoid running out of time.
Shipping Things Home
Edit
The Post Office charges ¥10,250 to ship 20kg door-to-door via surface mail ("Funabin").
Shipping companies charge by VOLUME, not by weight and ship from port to port. The minimum volume is one cubic meter (about 7 large suitcases) so this option is worth considering if you have more than 100kg to send.

If you don't want to travel with heavy luggage to the airport, you could send your suitcases to the airport from your apartment before you leave. It will take approximately 3 days for your luggage to arrive at the airport* so plan accordingly. A recommended shipping / delivery company is Sagawa Kyubin (佐川急便). You need to fill out the slip or denpyo (伝票) beforehand and pay when they come to pick up your luggage. One large suitcase (20-30kg) costs ¥1,530.
*For Narita Airport there are 2 terminals so you should let your shipping company know which terminal you will be using.
What Not To Do
Not know the reputation of the shipping company you are planning to use.
Not know where your cargo or luggage will be delivered in your home country.

Useful links:
Preparing for your successor
Edit
For the Prefectural ALTs
Edit
Some of you will not have traditional successors.
It may be another JET already living in Ishikawa.
Some schools, while still having an ALT will share that ALT with another school.
Please coordinate with the current ALT at the shared school in preparing for your joint successor.
Making Contact
Edit
Send an email, letter or call and speak with your successor about:
Living arrangements and move-in costs (ALL OF THEM)
A brief introduction about your current placement and what their job will be like starting in August.
An invitation to start an open dialogue about your role at your contracting organization, the community, life in Ishikawa,what they should bring, what they shouldn't bring, what they can expect and your perspectives.
Useful websites to find out more about their placement, including this Wiki, thethe Ishikawa JETs Blog, hot-ishikawa etc.
They have heard ESID (Every Situation Is Different) a bajillion times. Let them know what their situation will be like.
Creating a Personal Living Guide
Edit
Make a guide to your area for your successor and leave it for their arrival. Include information about the following:
Garbage Disposal
Closest supermarkets, convenience stores, entertainment, great hidden restaurants
Community events and Municipal resources
Driving and Transportation
Living costs
Internet Information
Utilities
Banking
Information on their new apartment
All they will need to know about living in your community for the next 2 months
Famous spots
Weather
Creating a Work Guide
Edit
Locations and distance between work and home - give them maps and directions
Daily Routines - details about job expectations and actual functions
Work Environment - your perceptions and experiences
Work Attire - Seasonal, everyday, special occasions
What to expect for the first 1-2 weeks
Leave at your workplace: useful materials for classes and events, useful Japanese expressions, rosters and syllabi, a picture directory or seating chart of the important people to know at your office, calendar of events.
Leaving parties
Edit
Criminal Record Checks
Edit
If you are going to enter teacher training or return to teaching children in your home country after JET, you may require a Police Report or Criminal Record Check to show that you have not been convicted of a crime during your time in Japan. If in doubt, check with your future University or employer.
On getting a Police Report by a previous JET going on to do teacher training after Japan:
If an ALT needs a police report they MUST bring their Supervisor or a JTE with them to the police station.
The woman to talk to about getting a police report is Kidani-san (was, this is outdated), though she does not speak English. Kidani-san's direct line is: 076-225-0212.

You must bring with you the following items:
Passport
Certificate of Alien Registration from city hall. They will NOT accept an Alien Registration Card, driver's license, or municipal tax receipts.
PROOF of why the police report is needed. In my case this means a letter from my university with the following:
- official university letterhead
- my full name
- proof of acceptance
- a statement of why a police report is necessary (they would not give me a police report for attending school, I must prove that I am going to be a student teacher during my time at school)
Address and phone number of a contact person at the university.
Once they have all this, I have to go to the police station next to the Kencho in Kanazawa. I can ONLY go to that police station, not the one near Kenrokuen.
The police station near the Kencho is not open on the weekend or after 5.

More information in English can be found at this website: http://honbu.police.pref.ishikawa.lg.jp/keizi_bu/kansiki/kaigaitokou/certificate_Eng.html

Final paycheck
Edit
Staying in Japan after your visa expires
Edit
Working in Japan after JET
Edit
You may find some cool websites such as www.senseimatch.com and mysensei.com to help you find jobs in connection with Japan.
Studying in Japan after JET
Edit
JET Alumni Association
Edit
CLAIR will send you a form in early July.
The form asks for your home address and whether you'd like to sign up for JET AA.
CLAIR will use your address to mail out the annual newsletter.
JET AA can also help you make social and occupational connections after JET.
Ishikawa Alumni Assocation
Edit
IAA is part of IFIE.
Fill out an application form.
IAA will send out the annual newsletter via email. Annual newsletter includes updated news and events in Ishikawa.
Also check the forum online and connect with those who have had similar experiences in Ishikawa.
Monthly checklists
Edit
If you haven't already, ask for letters of recommendation (Suisenjou 推薦状) from your supervisor / school.
Gather together and organize work materials for your successor.
Start throwing out unwanted items.
Begin sending home winter gear and items you can live without.
If you are leaving Japan, check flights and start thinking about what you want to do when you get back to your home country.
If you are staying in Japan after JET, start networking and get resume and cover letters together.
Farewell parties (school, offices and AJET).
Begin writing farewell speeches.
Get in touch with your successor.
Send boxes home.
Inform your supervisors of any faulty household appliances and furniture received from your contracting organization.
Prepare thank you letters,
Clean apartment.
Close ALL your bills (electricity, gas, water).
Cancel internet service / phone line.
Cancel any magazine / newspaper subscriptions.
Transfer or close bank accounts.
File your insurance / pension form at your local tax office.
Find someone to be your tax / financial proxy.
Leave money with school / office for any outstanding debts.
Extend VISA if necessary.
Register with JET AA and Ishikawa Alumni Association.
Register home address with CLAIR.
File a change of address form to forward mail to your new address (domestic Japan or your home country).
Reverse culture shock
Edit
A difficult time relating to friends and family members.
Missing aspects of your experience overseas.
Feeling "down" about being back or getting a case of the "blues".
Frustration with the minimal interest in your overseas experiences by friends' and family members' lack of interest in your pictures, journals and anecdotes.
An inability to effectively communicate your experience to others who have not had similar overseas journeys.

Reverse Culture Shock, just like the initial culture shock you experienced when you first came to Japan, is only temporary.
Ways to Combat Reverse Culture Shock
Edit
Saying Goodbye. Make sure you plan your goodbyes well in advance or you will not leave yourself with enough time. Make your final few months / weeks in Japan positive ones so you'll have no regrets.
Know what to expect. Keep in mind that "home" is not just a place but a lifestyle, so until you create a new lifestyle and routine for yourself back in your home country, contrary to your expectations, being home won't feel like home, which can lead to a case of the blues or feeling down.
Start catching up before you leave. Find out from friends and family about the changes that have taken place during your time on the JET Programme.
Try to have something planned to do that will occupy your time when you get back.
Keep in touch with other JETs who will be returning to their home countries as well since they will be going through a similar experience as you. You can lean on each other for support.
Seek out other ex-JETs through JETAA.
Finally...
Edit
Japanese Tax - ALL JETs are required to pay the Local Inhabitant's Tax. The payment notice should arrive in mid-June, but you should clarify payment requirements with your contracting organisation ASAP.
There are no procedures to follow regarding INCOME TAX. Please consult the local tax authorities in your home country for further information about tax requirements.
Submit your Alien Registration (Gaijin) Card and Embarkation Card at the airport when you leave the country.
Dispose of or sell your automobile. Disposing of your car will cost around ¥20,000 - ¥50,000, but you will get back a portion (calculated monthly) of your car tax back.
Don't Even Think About
Edit
trying to skip out on your bills. It is as illegal here as it is in your home countries.
They will find you.
You will eventually have to pay.
Collection agencies are not nice.
2013 Ishikawa Leaver's Conference
Edit
Ad blocker interference detected!
Wikia is a free-to-use site that makes money from advertising. We have a modified experience for viewers using ad blockers

Wikia is not accessible if you've made further modifications. Remove the custom ad blocker rule(s) and the page will load as expected.